9 Novels to Help You Endure the Coronavirus Crisis
We will get through this, friends
I know everyone is stressed and freaked out about the coronavirus, so I thought I'd send you a little book-related care package. I got this idea from the good folks at Two Bossy Dames, who have been sending daily newsletters full of interesting pop-culture stuff to help their readers get through these crazy times. (Their latest edition features one of my favorite podcasts, 'You're Wrong About,' which Danielle turned me on to.)
Below are some books I've reviewed that I'd recommend you read while riding out this virus-induced home arrest and staying at least six feet away from everybody like:
There is also information about independent bookstores where you can order for delivery. (We gotta help the indies survive this!) Plus, I'll show you the books I'll be reading over the coming weeks in case you want to read along with me.
Hopefully you'll see something you like. Here we go:
Relevant to our current mood
'A Gentleman in Moscow' by Amor Towles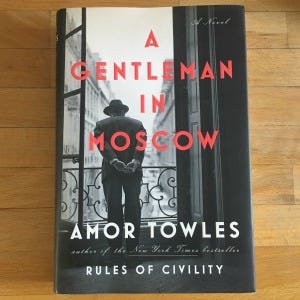 This is the essential stuck-inside story, with an aristocratic protagonist who, after the Russian Revolution, is forced to live out his days stuck inside a hotel. Although I had some quibbles about character development and the plot, I wrote: '"A Gentleman in Moscow" is a charming book, and I enjoyed reading it.' I especially loved the main character's secret room where he spends time reading. I think about it often. Order it from Strand Book Store in Manhattan: $15.30.
'My Year of Rest and Relaxation' by Ottessa Moshfegh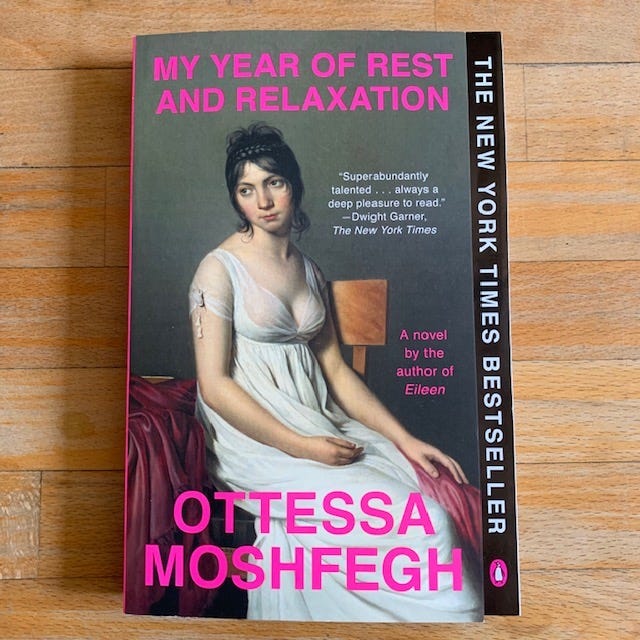 I'm sure we all wish we could sleep until this year is over. That's what the main character does in this polarizing novel. I know some people couldn't deal with this downer of a book, but I thought it was a profound exploration of post-9/11 America. Here's what I wrote: 'To me this is a great book that's delightfully dark and a quick read.' Order it from The Writer's Block in Las Vegas: $16.
Escape into great stories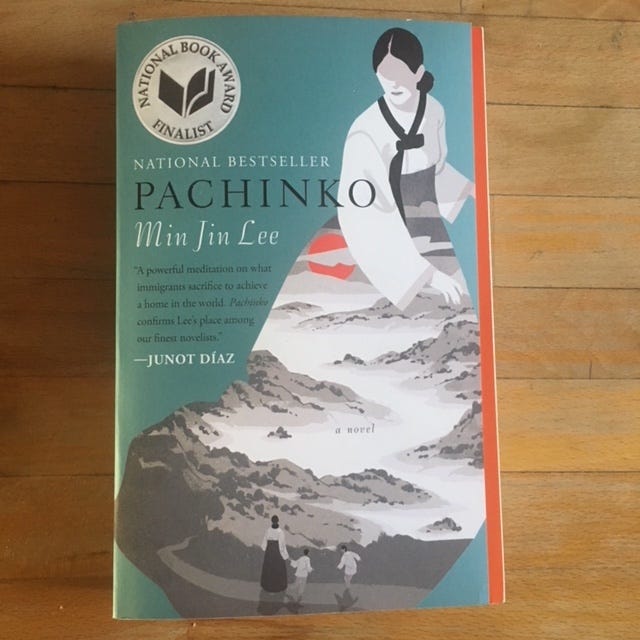 There are two books that I will not stop trying to get everyone to read. This is one of them (the other is 'The Deeper the Water the Uglier the Fish'). I absolutely adored this 'epic and heartbreaking story that covers four generations of a Korean family forced to emigrate to Japan.' Everyone I've recommended this book to has loved it, too, including Donna and my mother. What more can I say? Order it from Porter Square Books in Cambridge, Massachusetts: $15.99.
'The Shipping News' by Annie Proulx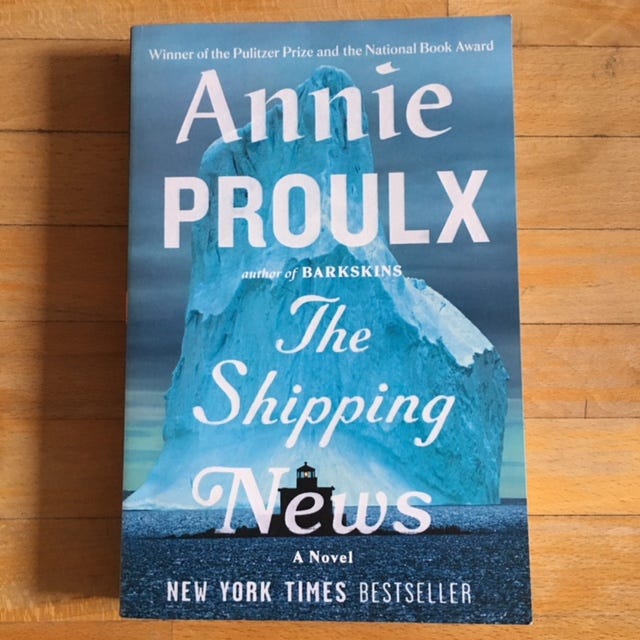 This is one of the most beautifully written books I've ever read. It 'has great scenes involving murder, hard winters at sea and the newspaper business,' and every sentence seems to demand to be read aloud. Order it from Print: A Bookstore in Portland, Maine: $17.
'The Moor's Account' by Laila Lalami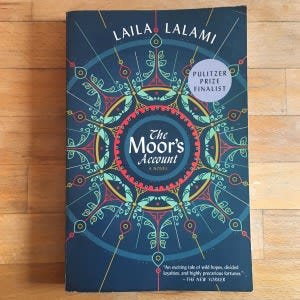 This is a fascinating and fantastic work of historical fiction that tells the story of the first African to explore the Americas. It's a story about racism and colonialism that begins in Morocco, winds through alligator-infested Florida and ends in Mexico, and I was riveted every step of the way. Order it from Skylight Books in Los Angeles: $15.95.
Catch up on the classics
'Rebecca' by Daphne du Maurier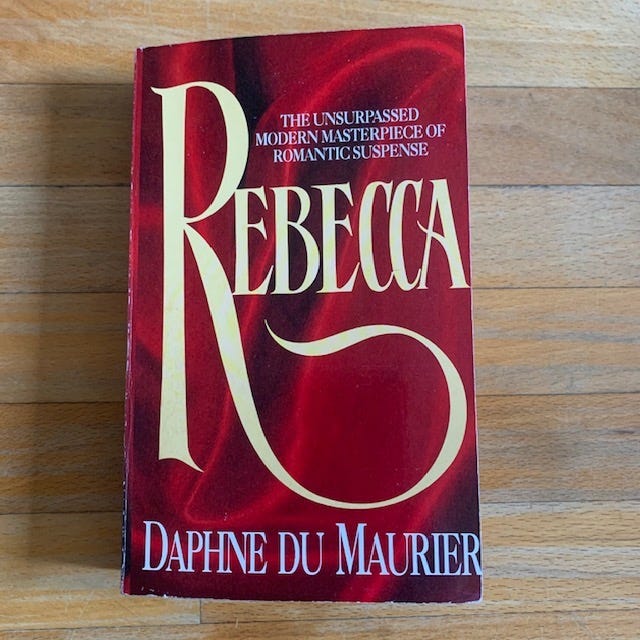 This novel 'casts such a spell of suspense, malevolence and psychological terror that I believed it caused me to have an anxiety attack. I'm not kidding.' This book is so good that it instantly became one of my all-time favorites. Order it from Unabridged Bookstore in Chicago: $7.99. 
'Moses, Man of the Mountain' by Zora Neale Hurston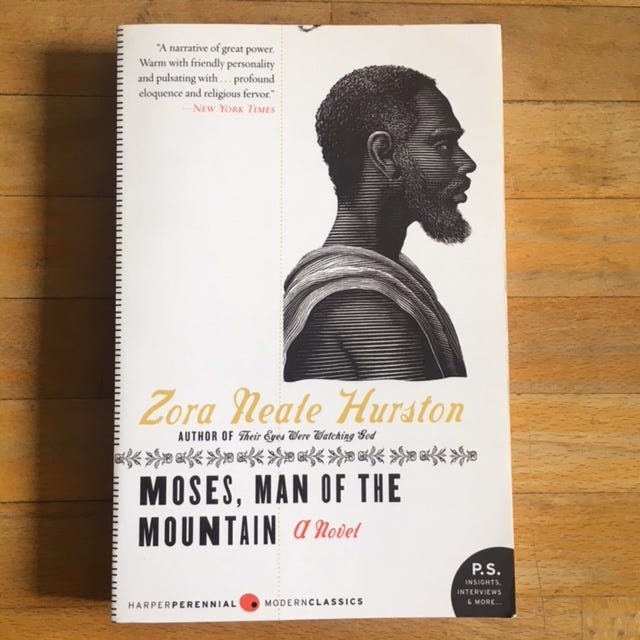 'Moses, Man of the Mountain' recounts the story of Moses with all the familiar plot points. But Hurston incorporates the folklore of Africa, Haiti, the West Indies and Asia to show Moses as a complex, interesting and human character. Order it from Greenlight Bookstore in Brooklyn: $14.99.
Be restored by positivity
'The Dud Avocado' by Elaine Dundy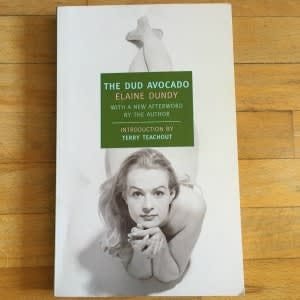 'The Dud Avocado' is a smart, funny and engaging book. It follows Sally Jay Gorce, who's fresh out of college and is bent on conquering Paris. It's a fun book to read, and you'll love it. Order it from The Elliott Bay Book Company in Seattle: $15.95.
'My Boyfriend is a Bear' by Pamela Ribon and Cat Farris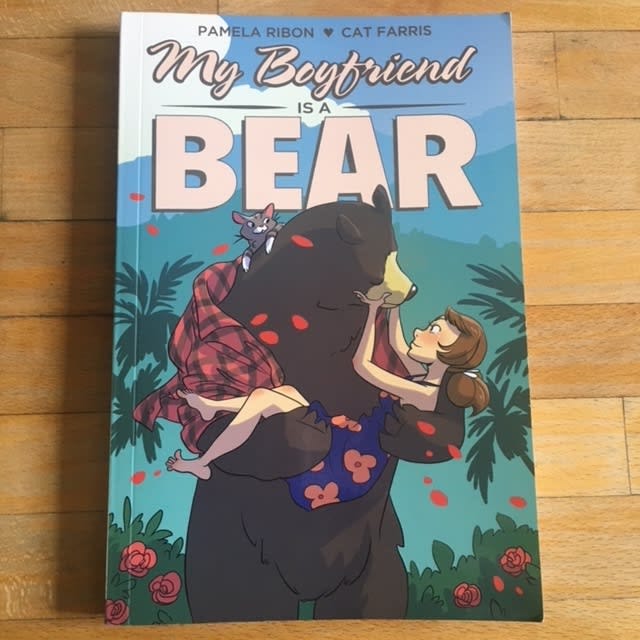 'I adore the positive energy emanating from Ribon's writing and in Farris's drawings.' This graphic novel about Nora and Bear teaches us an important message about acceptance while also giving us the warm fuzzies. Order it from Powell's City of Books, in Portland, Oregon: $13.95.
There are so many other books I want to recommend, like 'Siddhartha' by Hermann Hesse, which is my go-to in times of stress and uncertainty, but Substack tells me I'm running out of space.
What I'm currently reading:
'Killers of the Flower Moon: The Osage Murders and the Birth of the FBI' by David Grann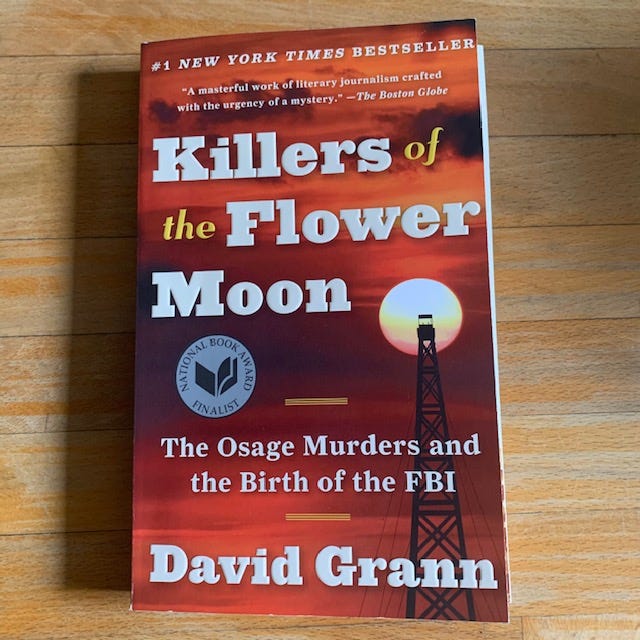 I know I've been promising to do a review of this book for months. It's not a novel, but it reads like one. I'm 70 pages in, and I can't wait to tell you about it soon.
What's on deck while I'm sheltering in place:
I've ordered a copy of 'The Decameron' by Giovanni Boccaccio, which was written centuries ago during the Black Plague, from Books Are Magic in Brooklyn. When I placed the order last week, it seemed like a good idea to do store pick up to save them the costs of shipping. Now that appears to have been a stupid call by me. Who knows if I'll be able to go there to get it!
'Drive Your Plow Over the Bones of the Dead' by Olga Tokarczuk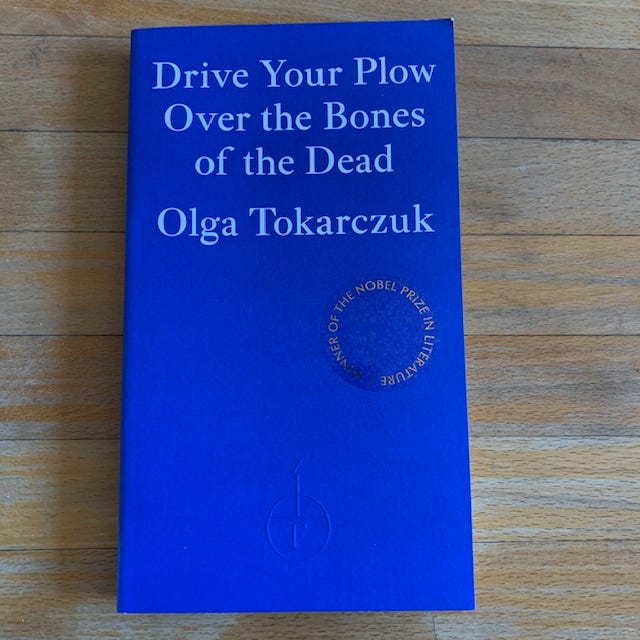 Donna bought me a copy of this book while she was on a recent work trip to London. (Don't worry! It's been over two weeks and she has no symptoms.) I have absolutely no idea what it's about, but I'm dying to read it based on the title alone. Fitzcarraldo Editions, its publishing house, fascinates me. It seems like everything it publishes is in the running for a major award. I'm thinking about subscribing to its fiction service this year.
'Good Talk: A Memoir in Conversations' by Mira Jacob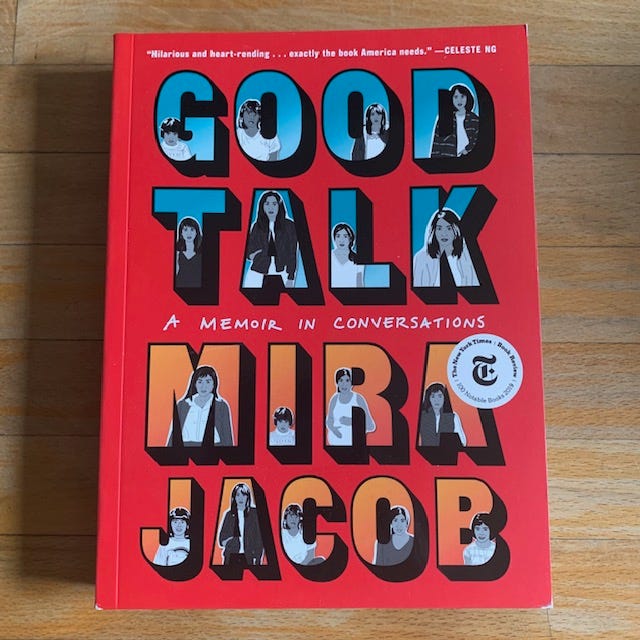 I got interested in this graphic memoir after following Jacob on Instagram, but I only recently learned what it is about when I included a listing in last week's newsletter for an event the author was doing in The Bronx. I recently snagged a copy, and I'm excited to dig in.
'A Fine Balance' by Rohinton Mistry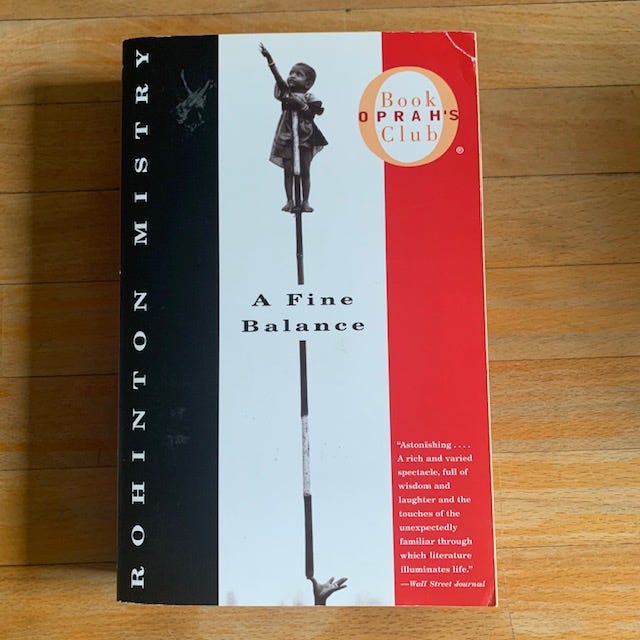 This book was on a list of recommendations given to me by Radhika while I was on a trip to Thailand. That was three years ago, and this copy of 'A Fine Balance' has been in my bedside pile ever since. No better time to tackle this thick novel of 'compassionate realism' that 'captures all the cruelty and corruption, dignity and heroism, of India.'
---
More things worth your time:
---

On Sunday you'll get a review of 'The Book of X' by Sarah Rose Etter. I've already listed above the other books I'm reading.
In case you missed it: Books on GIF #127 featured 'My Sister, The Serial Killer' by Oyinkan Braithwaite.
Shoot me an email if there's a bestseller, a classic or a forgotten gem you want reviewed.
Please click the heart button above if you enjoyed this newsletter. You can also share it with a friend:
Follow me on Twitter and Instagram. Let's be friends on Goodreads.
Thanks for reading, and thanks especially to Donna for editing this newsletter!
Until next time,
and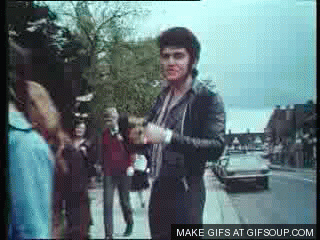 MPV