Books on GIF #34 — 'A Little Life' by Hanya Yanagihara
Hello!
Books on GIF is a weekly review and discussion of random books told with the help of GIFs. We'll cover fiction, nonfiction and the occasional graphic novel.
This Sunday's book is 'A Little Life' by Hanya Yanagihara.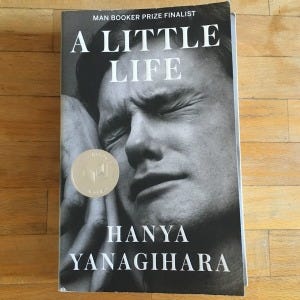 I think this is the face you're supposed to make when you read this book, which goes out of its way to be morose and depressing — so much so that it isn't. A more accurate face might be: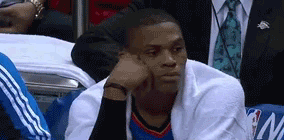 Or even: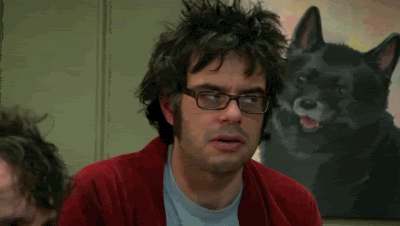 'A Little Life' features four friends — Jude, Willem, JB and Malcolm — and follows their lives in New York City after college through middle age. This book is 814 pages and uses them all to create a world for these four men to live in. Some of it feels true to life, in that the foursome's relationships change over the years. Some fade to the background and then reappear years later, as we've all experienced with college friends. But other aspects seem unrealistic. Take Jude, the book's main character (it's his 'little life' we follow). He's had a horrendous life that's so bad it feels like Yanagihara is torturing him on purpose. It's as if Jude is Mr. Bill from 'Saturday Night Live' and she is Mr. Hand, his constant tormentor. I hated to hear Mr. Bill's screams, and I felt bad for him not only because his abuse was terrible and unjust, but because it seemed he had a malevolent creator who brought him into being only to be crushed, mocked or set on fire.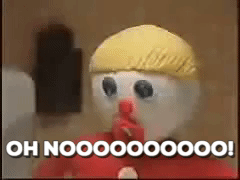 Jude is similarly set up from the start. From childhood through adulthood he's abused in just about every awful way you can imagine: sexually, physically, mentally, medically and emotionally. And not just once, but over and over again, leaving scars on his soul and on his arms, though the latter he makes himself with razor blades. Despite being surrounded by friends and family who love and care for him (seemingly more because the book says so than for anything he does), despite being a high-powered corporate attorney, despite being a mathematical genius, despite being an accomplished pianist, despite being a millionaire living in a SoHo loft, despite living with a movie star and despite being an above-average chef, bad things always find him. He's so beset by shame, guilt, pain, grief and suicidal thoughts that it becomes ridiculous — and it took me out of the story. I wanted to tell the author to just: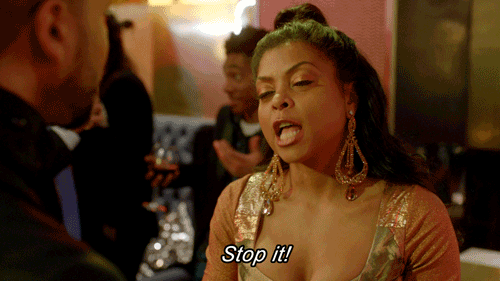 The parts of the book where Jude isn't hurting himself, or ignoring a friend's pleas to get help, or having mysterious leg wounds debrided (this book must set a record for frequent use of the verb 'to debride') are set in a New York City that is full of generic places like 'the gallery' or 'the hospital' or 'Jude's office.' Now, maybe I should allow for a little literary license about New York. But Yanagihara's bio in the book simply says 'Hanya Yanagihara lives in New York City.' It struck me that her 'city' exists primarily along the F train. Kensington, Brooklyn, is mentioned, as is 'Backfat' (a local graffiti tagger whose name is used in a different context), Chinatown, SoHo, the Upper East Side and Queens (yes, just 'Queens') — all places reachable by the F. But it's not clear whether she's been to these places. For example, where are the artist lofts in Kensington? I live there, and I haven't seen them. It's as if she was describing New York by looking only at a subway map.
And please indulge this personal side note. When the quartet eats at Pho Viet Huong in Chinatown, it's described as a place that 'wasn't very good.' Now, when I used to work at WNYC, back when it was in the Municipal Building, I used to eat at Pho Viet Huong, and I thought the food was pretty good, particularly the spicy squid with green peppers.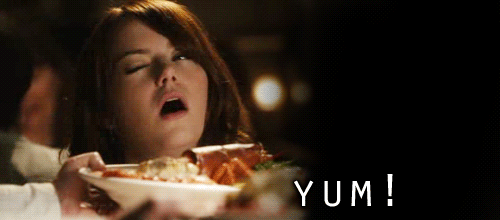 What is also odd is that all the characters become wildly successful in their respective fields: Jude the lawyer, JB the painter, Malcolm the architect and Willem the actor. Other than Jude, no one really seems to struggle at all, and his struggle is personal rather than professional. They all breeze up the ranks, but no one seems to grow other than in their wealth and prestige. Not even Jude, who you might think would achieve some form of catharsis. Maybe the book is trying to make that point: that people are basically the same no matter the years and their experiences. I don't really buy that. And I also don't buy that these characters would not have met a woman of note during their several decades in New York City. All the main characters are men, and most of the minor characters are, too. That's just odd. Half of the characters are either gay or bisexual, and I just can't imagine them only having male friendships. I found myself missing female voices, and it made the book less interesting. It's a book of men talking. And when they're not talking, they're thinking about other times when they talked to men. If I wanted to spend all my time immersed in men going on and on, I'd play 'My Dinner With Andre: The Video Game.'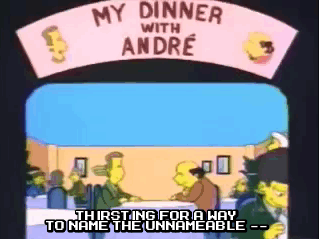 I really wanted to like this book, and I thought it did make very important points about friends, family, and how we come to find our identities, sexual and otherwise. But if I wasn't reviewing it, I might have given up without finishing it.

My rating: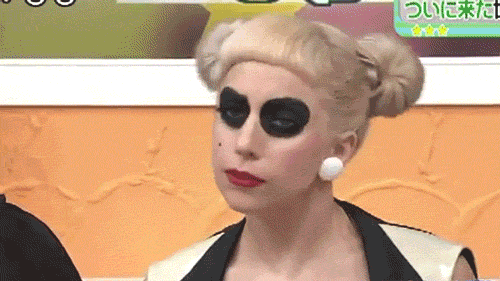 'A Little Life' by Hanya Yanagihara was published in 2015 by Doubleday and in 2016 by Anchor Books. 814 pages.

What's next?In the coming weeks I'll review 'White Teeth' by Zadie Smith, 'Gilead' by Marilynne Robinson and 'The Dud Avocado' by Elaine Dundy, among others.

Support Books on GIF!If you like these reviews, please tell your friends! Subscribe here:tinyletter.com/BooksonGIF

You can findan archive of these reviews here. You can also find Books on GIF onFacebookandTwitter. Send thoughts, recommendations and feedback tobooksongif@gmail.com.

Thanks for reading!*
MPV

* Thanks especially to Donna for copy editing this review!