Books on GIF #30 — 'The Blind Assassin' by Margaret Atwood
Hello and Happy New Year!
Books on GIF is a weekly review and discussion of random books told with the help of GIFs. We'll cover fiction, nonfiction and the occasional graphic novel.
And so we're back after taking a few weeks off to rest and read. I have a huge pile of books stacked up, and I'm rubbing my hands with anticipation for 2017 like: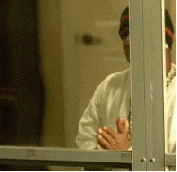 First up is 'The Blind Assassin' by Margaret Atwood.
I really liked this book, but it took some getting used to. It's probably the most complex work of storytelling I've ever read. There are stories within stories within stories, and it did feel a bit like that final sequence of 'Inception' where there are dreams within dreams within dreams. It's OK if you feel like listening to Edith Piaf and spinning one of these —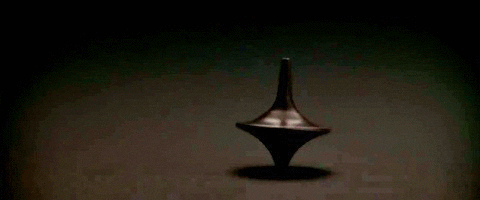 — as you read along. But hang in there, it's worth it. 'The Blind Assassin' is an incredible achievement in story structure. It's part memoir, part novel-within-a-novel (and there's a novel in that novel, too) and part scrapbook of newspaper clippings, all working within a current-day timeline, too. It's a love story, it's historical and it's science fiction. Even so, the book doesn't feel precious or busy. All the pieces worked to advance the story, and I couldn't get over how well it all fit together, like:
All of these elements merge to tell a story about sisters Iris and Laura Chase. Laura dies in the first sentence of the book when she: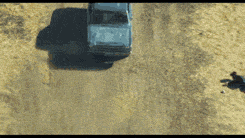 Iris begins the narration as an old woman looking back on her life and where things went wrong for her and her sister. Laura wrote a novel, also called 'The Blind Assassin,' that was published posthumously and made her a famous writer. That book, which features, among other things, a man narrating scenes from science fiction stories he's writing, is excerpted throughout the main novel. So are relevant newspaper clippings that detail key moments in the sisters' lives. The rest is Iris, who is getting down on paper her own life story. There are several reasons why she's doing this, but among them are guilt, longing and hope for: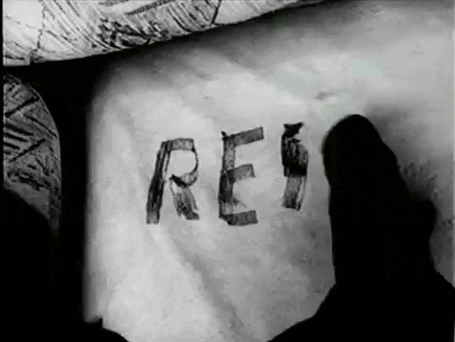 Iris's story reaches back to when her grandparents started a button factory in Canada before the turn of the 20th century and winds its way through world wars, communist agitation, bad marriages, society picnics, mental institutions and doughnut shop bathroom stalls, to an old woman trying to remain independent and out of a nursing home (whew!). Throughout the book there are little details, almost like Easter eggs, that help hold the story together, such as a man striking a match off his thumb that happens in very different scenes but makes you think, aha!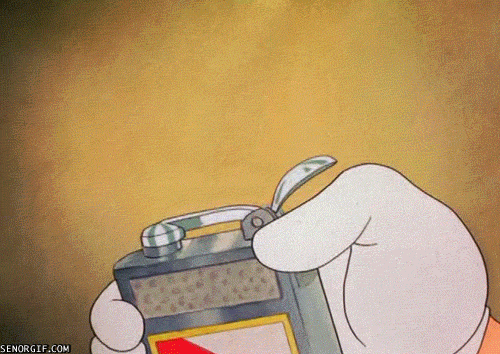 And then there are things that were just cool, like the Lizard Men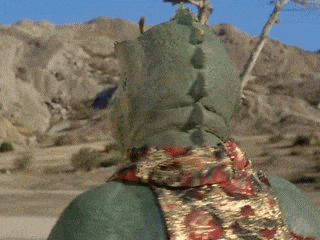 and the Blind Assassins, who become deadly killers for hire after they lose their sight by weaving intricate rugs.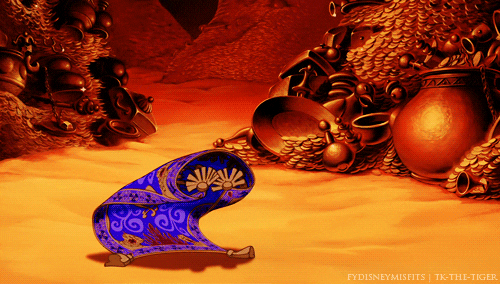 Yes, this book is unusual. It took me a few chapters to get the hang of it, with so many perspectives, timelines and worlds all going at once. And as I pressed on into the text, I kept thinking: 'How is she going to pull this off?' Because one false move and the whole thing could unravel, and instead of a masterpiece you could end up with 'Everything is Illuminated,' a book, derivative of this one, that utilizes similar tactics only to fall flat.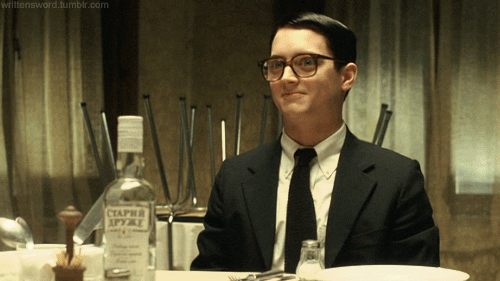 But I was really happy to see Atwood stick the landing.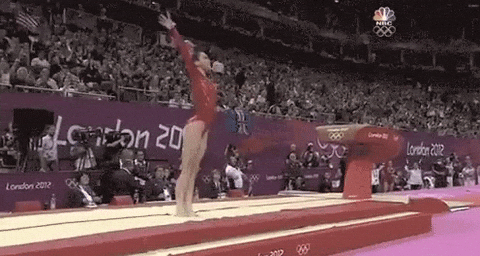 'The Blind Assassin' by Margaret Atwood was originally published by O. W. Toad, Ltd. in 2000 and then by Anchor Books in 2001. 521 pages.

My rating:
What's next? In the coming weeks I'll review 'The Vegetarian' by Han Kang, 'White Teeth' by Zadie Smith and 'A Little Life' by Hanya Yanagihara.

Support Books on GIF! If you like these reviews, please tell your friends! Subscribe here: tinyletter.com/BooksonGIF.

You can find an archive of these reviews here. You can also find Books on GIF on Facebook, Tumblr and Twitter. Send thoughts, recommendations and feedback to booksongif@gmail.com.

Thanks for reading!*
MPV

* Thanks especially to Donna for copy editing this review!