Books on GIF #23 — 'The Black Spider' by Jeremias Gotthelf
Hello!
Books on GIF is a weekly review and discussion of random books told with the help of GIFs. We'll cover fiction, nonfiction and the occasional graphic novel.
This Sunday's book is 'The Black Spider,' by Jeremias Gotthelf.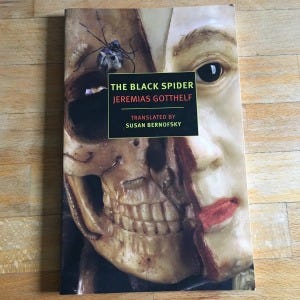 WARNING: If you're afraid of spiders, stop reading this review immediately. But if you're looking for a completely insane Halloween read, let's continue. This is a book about the perils of making a deal with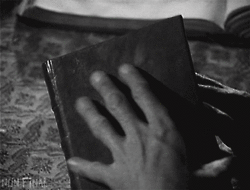 So there are these Swiss serfs living under the rule of a cruel and unreasonable Teutonic lord. He demands they move a bunch of trees from a nearby mountain and replant them outside his castle so he can have a shady lane. And he wants it done immediately. Given the compressed time frame, the serfs wail and despair. Then a hunter with a red beard comes along and offers to help them, provided they give him an unchristened baby as payment. Thus the hunter reveals his true identity *GASP*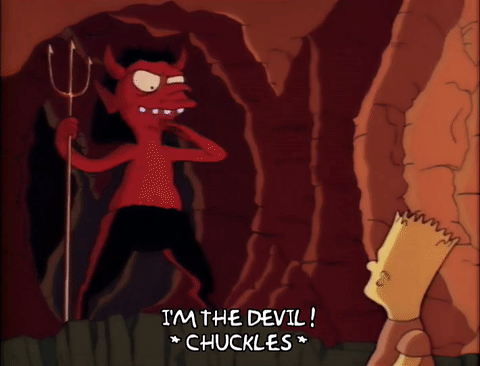 The serfs deliberate and agree to Lucifer's terms, and he seals the deal with a kiss on the cheek of a woman named Christine. So then the tree project gets going like the 'Sorcerer's Apprentice' scene in 'Fantasia.'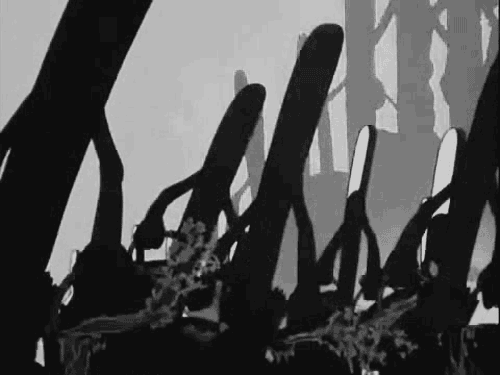 And once it's done, the Evil One wants his baby. OF COURSE the town's people renege. AND THEN THE STORY GOES COMPLETELY NUTS. Spiders. Homicidal. Maniac. Spiders. Shooting out of Christine's face from the spot where the devil kissed her!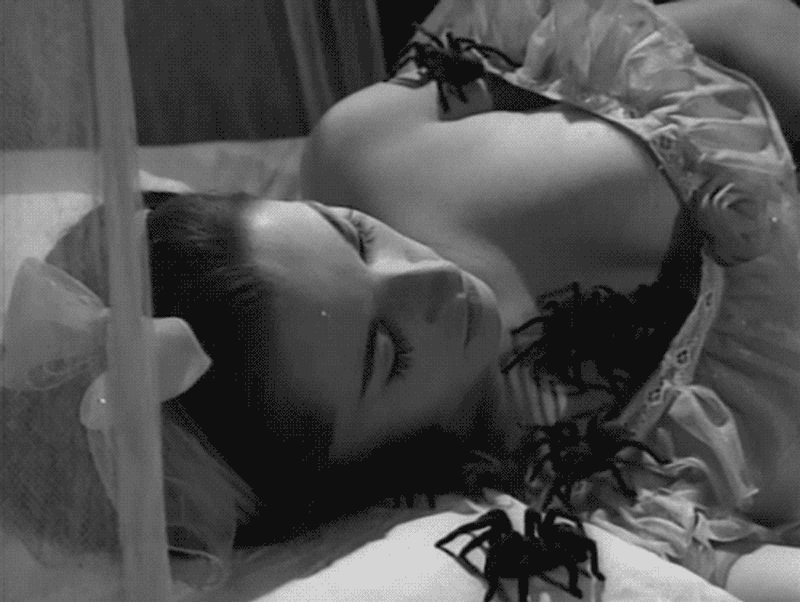 And then she becomes a spider-woman. But not like this: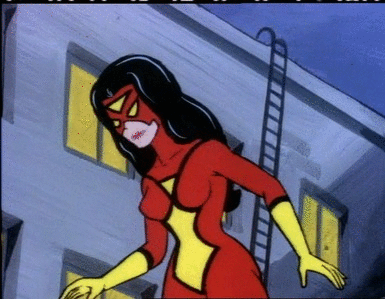 She is transformed into a spider that runs around killing just about everyone and everything. The townspeople. The lord. The cattle. The crops. Nothing in this Swiss village is spared from the wrath of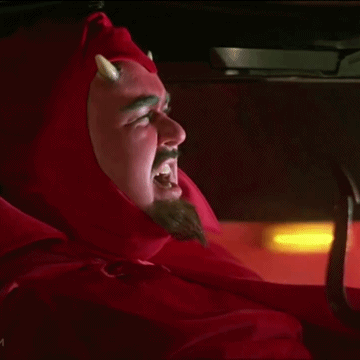 Eventually, the Christine-spider is plugged up in a hole in the beam of an old house. Time passes. The spider story fades to memory. Then some dope says, 'Hey, what's plugged up in this beam?' Guess what happens: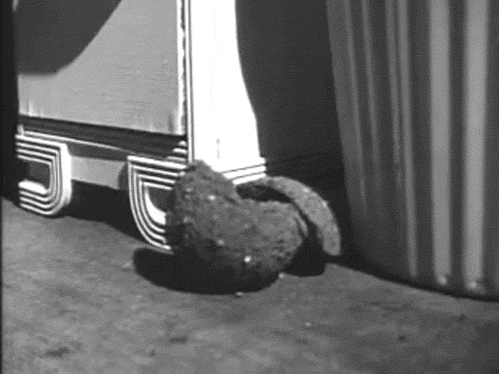 Several takeaways here: 1) Obviously don't enter into a contract with the Prince of Darkness. 2) Don't succumb to the temptations of cheating or taking the easy way out of a difficult task. 3) Don't mess with powers you don't understand. 4) If you see a woman with a throbbing spider-shaped welt on her face: RUN.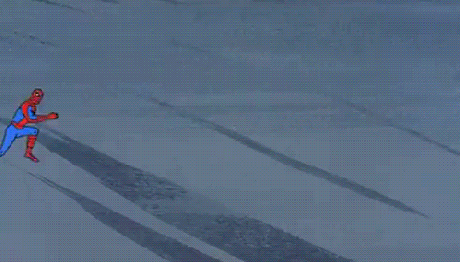 This is a really good crazy story and a fast read.
'The Black Spider' (Die Schwarze Spinne) by Jeremias Gotthelf was originally published in 1842. It was translated from German by Susan Berenofsky and published by The New York Review of Books in 2013. 108 pages.
My rating: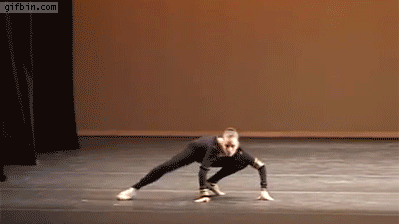 What's next? In the coming weeks I'll review 'A Little Life,' by Hanya Yanagihara, 'Grand Hotel,' by Vicki Baum, and 'The Sympathizer,' by Viet Thanh Nguyen, among others.
Errata: In last week's edition of Books on GIF, I forgot to add 'My rating' to the review. But it was pretty clear that I liked the book. Also, I miscounted the number of newsletters I've sent. Last week's Books on GIF was the 22nd edition, not the 21st. Apologies. It was also pointed out that I was incorrectly using Amazon links to the books I discuss. This has been fixed. If anyone wanted to purchase 'Behind the Beautiful Forevers,' here is the correct link. Thanks for the heads up, Mark.
Some news: Books on GIF can now be found on Facebook, Tumblr and Twitter. Please feel free to leave a comment or share a link.
As always, you can send thoughts, recommendations and feedback to booksongif@gmail.com
Support Books on GIF! You can purchase the books mentioned here through Amazon by clicking the links. If you like these reviews, please tell your friends! Subscribe here: tinyletter.com/BooksonGIF
Thanks for reading!*
MPV

* Thanks especially to Donna for copy editing this review!